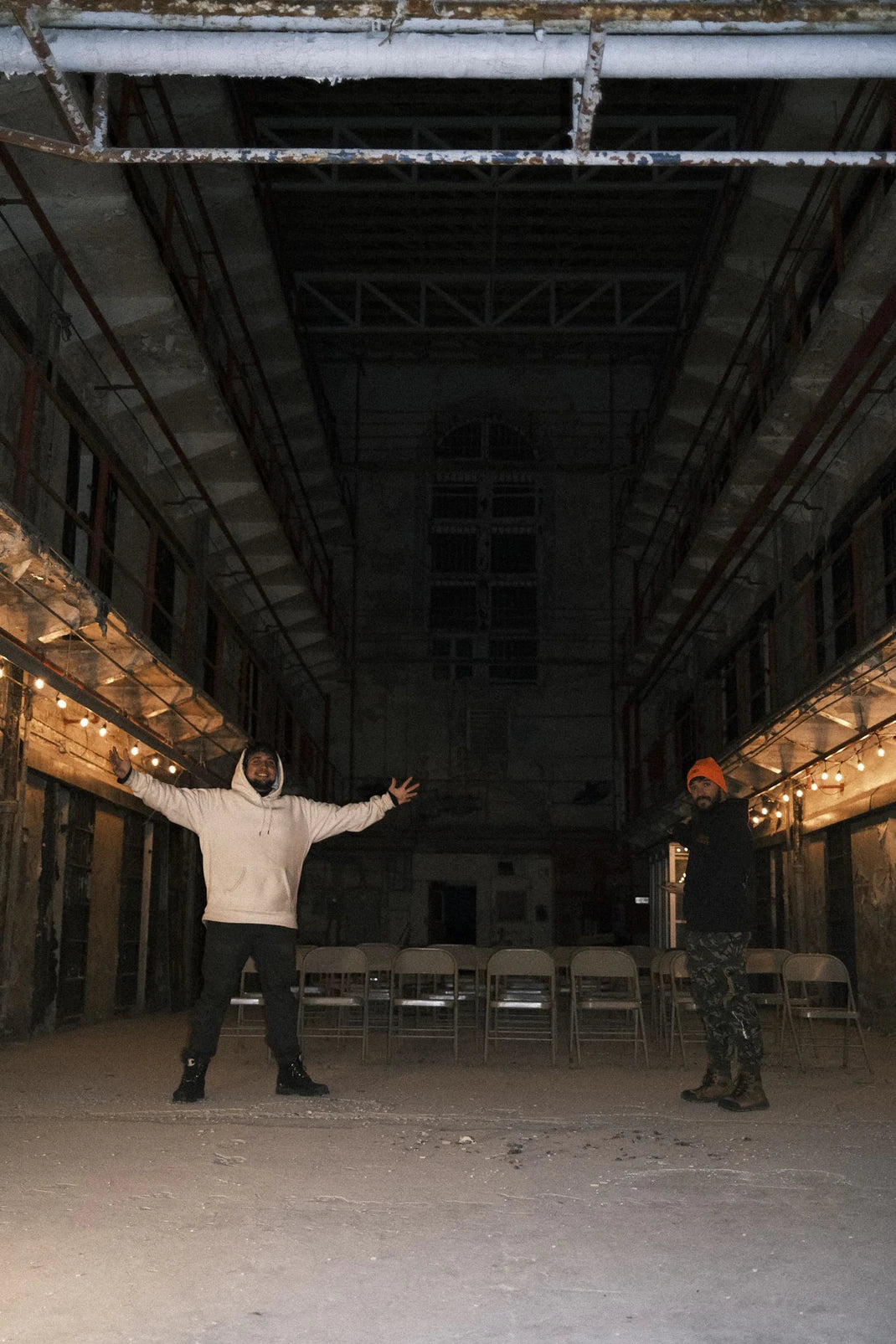 About Us
Elton Castee & Corey Scherer are experienced paranormal investigators that have stayed OVERNIGHT at over 100 locations around the world such as Alcatraz, Dracula's Castle, Hoia Baicu, Suicide Forest, Conjuring House, Axe Murder House, Lizzie Borden House, OH State Reformatory, Pennhurst Asylum, Waverly Hills, Queen Mary, Whaley House, Bobby Mackeys and so many more - they have put together all of their best experiences and key knowledge to ensure that your time investigating with them will be a unique and memorable adventure for years to come. 

Although their paranormal investigations deal with grim topics in most cases, they are always in search of having fun throughout their adventures which has led them to incredibly unique paranormal moments.

The OVERNIGHT Paranormal Tour is truly indicative of their personalities, sense of humor, need for laughter and a better understanding of what lives beyond death. With all of this being bundled into each night's activities, their main goal is to meet the community that loves the spirit world as much as they do.

--This picture is from MO State Penn & the prison block we will be hosting our Live Show from on September 3rd!
Button label